They didn't fool me
Pete Wentz and Ashlee Simpson-Wentz got married on Saturday at the Simpson's house. They also told everyone at their wedding that they were in fact pregnant.. As I said earlier in my posts.
I am happy for them and I hope they last for a long time but odds are against them. I wonder how Joe Simpson reacted when his little girl told him that she was pregnant?
She wore an laced ivory wedding gown on Saturday night by Monique Lhuillier.
I hope the pictures are released soon.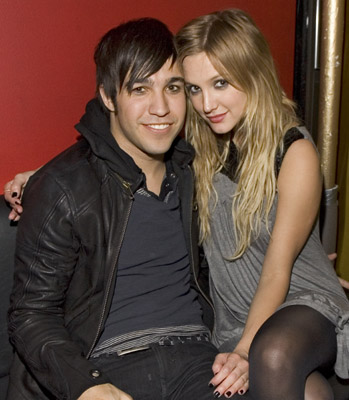 Image taken from www.philly.com
Update:  Pictures were released..